Our Paddleboarding Guide
If surf, sand, sun and lots of water are all of the needed ingredients for the perfect paddleboard destination than San Diego, California is the Mecca of standup paddle boarding. Commonly referred to as SUP, standup paddle boarding is insanely popular with those who live in the San Diego area, and for good reason. Renowned for its diverse coastline and beautiful year-round weather, it is a must stop on any standup paddleboarder's to-do list.
The coastal calm waters around here have all the criteria every paddle boarder dreams about, including plenty of open water, consistent waves, ample amounts of flatwater and a very active SUP Yoga community. It offers far too many great spots to list, and exploring every area around the city would take you years, so here is a list of some of the top spots for standup paddleboarding in San Diego CA:
Coronado Island
A SUP destination you need to cross off your bucket list, Coronado Island offers picture-perfect A-frames and flawless long lines for all-day surfing. A charming little island located just off San Diego's coast,it is just five minutes from the famed Coronado Bridge near downtown and home to a U.S. navel base.
Right next to the base is a white sand beach that stretches for miles holding multiple peaks begging to be surfed. Head over with a friend, because it is too perfect not to share with a buddy.
Main Features:
Beach holds multiple peaks that helps on keeping the lineup spread out.
Breaks are formed by sand bars, with no reefs or rocks.
The area does tend to get a bit crowded on the weekends.
Mission Bay at the Bahia Hotel, Santa Barbara Cove
One of the largest man-made saltwater bays in the world, Mission Bay is a primo place to just kickback and go SUP fishing or join in a SUP yoga class. Mission Bay is close to the towns of Pacific Beach and Mission Beach and is located just a 10-minute drive from downtown.
One of the best sites on Mission Bay is the Santa Barbara Cove next to the Bahia Hotel. The hotel offers easy access to the bay with plenty of free parking. The cove is geographically protected on three sides, so the water is typically very calm on even the windiest days. Keep your eyes peeled and you might even see a whale or two here.
Main Features:
Great spot for SUP yoga and fishing.
Perfect flatwater area for any skill level.
Great scenery and a paddle-up bar at the hotel serving ice-cold drinks and great food.
San Diego Bay
If you yearn for flatwater, San Diego Bay offers boarders of all different skill levels plenty of room to explore while learning. Located right next to Mission Bay, Tidelands Park is one of the area's best-kept secrets.
The park offers a perfect SUP put-in and take-out point. From here you can enjoy a leisurely paddle past mammoth Navy ships, mega-yachts at the Coronado Yacht Club, the enormous Coronado Bay Bridge, the spectacular views of San Diego's downtown high-rise skyline, the city's professional baseball stadium and the Hotel Del, the largest wooden hotel in the world built in 1888.
Main Features:
Perfect for flat water boarders.
Tidelands Park offers easy public access.
Convenient to downtown.
La Jolla Cove Marine Sanctuary
Often called "The Jewel of the California Coast," La Jolla Cove is one of the most stunning SUP spots in the San Diego area. A marine-life hotspot, here you will paddle by harbor seals sunbathing along soaring, majestic rocky cliffs and seabirds gracefully flying in flocks along the coastline. Sea turtles, manta rays, jellyfish and non-threatening species of sharks abound in the cove and sea caves. Even on the rare days when conditions aren't ideal, La Jolla Cove is one of the most magnificent places in San Diego to SUP.
Main Features:
The best area in San Diego for viewing marine life.
The most scenic area in San Diego.
Ideal group spot for family or friends.
North Beach in Del Mar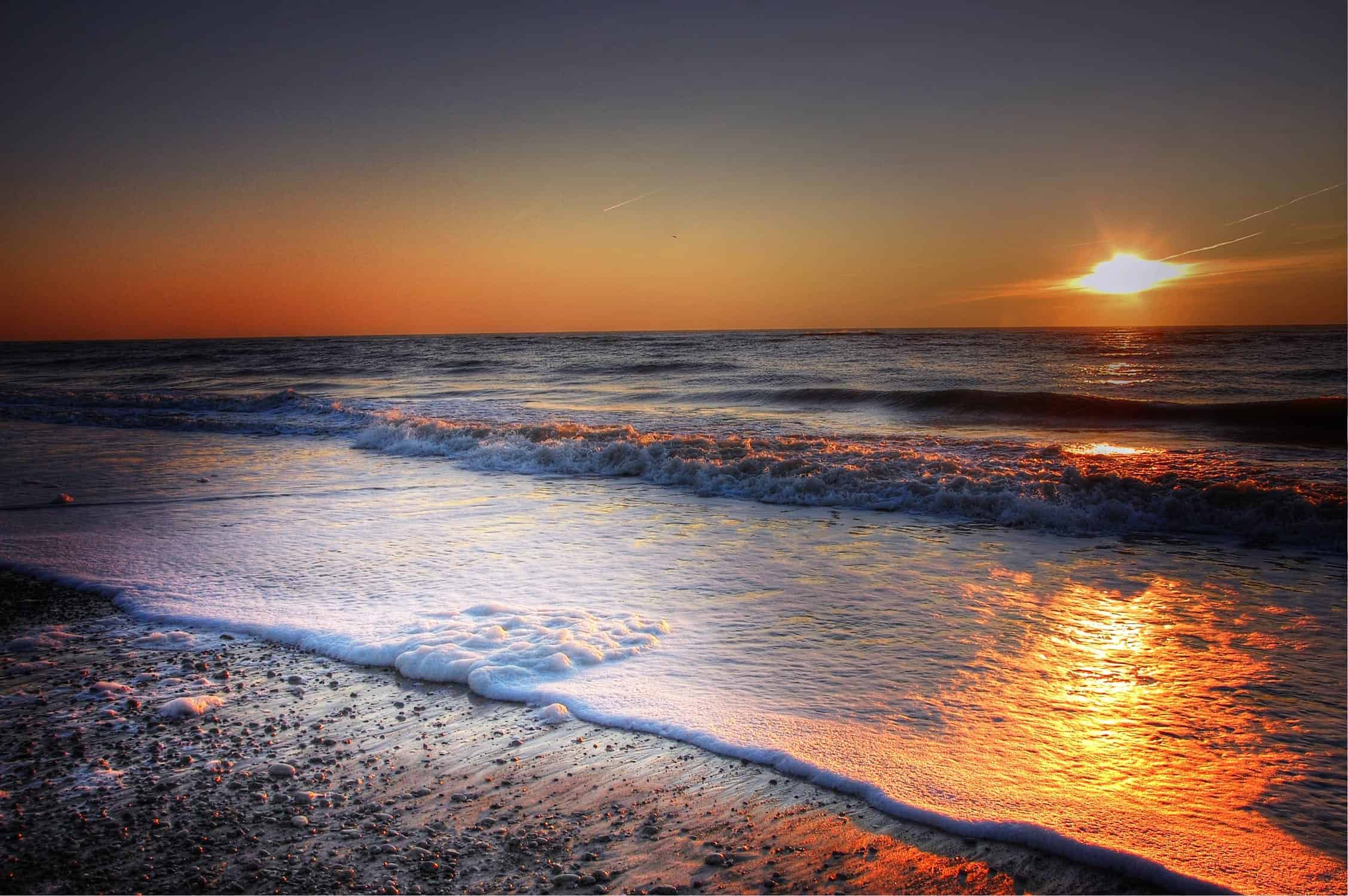 Known as "Dog Beach" to the locals, North Beach is one of only two places in the San Diego area that permits dogs on the beach, with the other being a section of Ocean Beach. North Beach is located north of 29th street, stretching almost 0.50 miles from the Solana Beach border.
Dog Beach is an improbable hybrid SUP spot that offers you flatwater as well as a river mouth that is perfect for SUP surfing. Del Mar has been a dog-friendly city since it was founded in 1959, so if you like to take Rover, FiFi or Fido with you, Dog Beach in Del Mar is your best friend's best SUP bet in the San Diego area.
Main Features:
Only dog-friendly SUP spot in the San Diego area.
Offers both flatwater and waves for SUP surfing.
The furthest spot north in the San Diego area.
Tourmaline
For neophyte standup paddle boarders visiting San Diego, a guaranteed bet for gentle surf and a friendly SUP crowd is Tourmaline Surf Park in Northern Pacific Beach. As Tourmaline is the go-to training area for SUP surfing in the San Diego area, the park often sees a large, but warm and welcoming, crowd on the weekends. Known as "Tourmo" to the locals, the park features mild surf, however, paddling a little north to PB Point during high-tide will provide longer and more consistent waves.
Main Features:
Guaranteed gentle surf.
San Diego's bets SUP training ground.
Sees a big crowd on weekends; less crowded on weekdays.
Sunset Cliffs Park
Sunset Cliffs Park at Ladera Street is a 68-acre stretch along the ocean that boarders the edge of Point Loma. Coastal topography includes carved bluffs, sea caves and grey whales are often spotted during their annual migration. Plenty of parking on the adjacent streets and small lots inside the park.
For SUP, this is one of the San Diego area's hidden gems, with a stunning sandy lagoon that offers flatwater and breaks large enough to challenge any SUP skill level. With so much coastline, the park is hardly ever crowded. Winter is the best time for SUP at Sunset Cliffs, as the prevailing winds from the east create some truly spectacular waves.
Main Features:
Magnificent scenery.
Offers both flat-water and challenging surf.
Plenty of parking and hardly ever crowded.
Windansea Beach
You will find no flatwater here and this one is not for the inexperienced or faint of heart. Accessible off Neptune Place in La Jolla, Windansea typically has the largest waves of any spot in the area. Whether you want to call Windansea famous or infamous, depending on your point of view, this beach is well known and can get very crowded with a highly competitive atmosphere. The north end of Windansea has shorter and more powerful, tapering waves whereas the southern area has more hollow swells that are better suited for SUP.
Main Features:
Not for novices.
Biggest waves in the San Diego area.
Attracts a large and competitive crowd.
Northern Baja: Mexico
With San Diego being so close to the U.S.-Mexico boarder, a short 30-mile drive will open up a new world for standup paddlers with a truly adventurous spirit and an honest yearning for exploration. After crossing into Mexico, from Tijuana it is just a short 30-minute drive to the sea.
This means you can be in Mexican waters in just about an hour after leaving downtown San Diego. While breakers dominate the Northern Baja, there are numerous flatwater touring places throughout the Rosarito and Playas de Tijuana areas. While the Northern Baja peninsula is in a forgien country, it is readily assessable from San Diego, provided your passport is up to date.
Main Features:
Readily assessable from San Diego.
Board in seldom-explored waters.
Uncommon scenery.
SUP Conclusion
Whether you are visiting or are lucky enough to live in San Diego, these are some of the top hotspots you will want to cross off your paddleboard bucket list. While these are the top standup paddle boarding spots, there are many more remarkable places for you and your board to explore and practice SUP Yoga in the San Diego surf.
Even with just this short list, there can be no doubt that San Diego has some outstanding SUP spots that will be almost impossible to pass up when you are in the area. Remember to take plenty of water and food with you when you go boarding, as you won't what to take time away from being on the water to run to the store.